It's a year to the day since Buckles passed.
The pain never goes away.
It took me almost six months to write this, and six more sitting on it. It was in part because each time I attempted to finish this, my tears rendered me incapable. But as my furry brother demonstrated many a time, one must have courage to lick our wounds and move on, in the best manner possible.
It is this memory of him that I wish to preserve, among many others.
His Name Day
It was the Canadian winter of 2004, though in my recollection it seemed warmer with the account of how Buckles came to be known.
While speeding home with our newest family member in the back seat, Dad got pulled over by the traffic cops. "Oh hi, you have a puppy," realized the officer, as he approached Dad. "Yes, he's three months old. We've just got him and we're rushing to get him home because he's so nervous." The cop smiled and let Dad go with a warning to buckle the little furball in so he would stop sliding from side to side. It was a close call — he was almost named 'Lucky'.
They Call It Puppy Love
I have few memories of Buckles as a puppy. I was the excited elder sister living on the other side of the world. We didn't know it then, but we were going to be lifelong partners in mischief.
The day I returned for summer vacation, this six-month-old let out a happy bark (one of four in his lifetime) and came right at me to shower me with kisses. My heart swelled to make space for this full-grown (size-wise) puppy — this was the first of many instances he showed me how the heart adapts to make space for more love.
Soon, he was a fixture on the sofa and bed, he'd run alongside me under the hot sun when I was trying to shed my winter weight, stay up with me while I was burning the midnight oil, and guard the bathroom door even when he didn't need to. As he grew older, I'd let him continue sleeping on the bed despite Mom's pleas to not get his fur all over the duvet (we were always busted). I'd feed him treats way past his bedtime, take him for meals at the dog cafes (we're both food motivated), and turn a blind eye to him trodding over the manicured bushes of the estate.
Despite how sticky he was with me, he had his own ways of being independent. At the dog run, he'd be more fixated on the smells on the ground than the dogs that were around. He loved people more than dogs; he loved trips to the office. If burglars showed up at our door, he'd be the first to let them in.
Bad as he was at being a guard dog, he was the most trusting and patient companion, always there when anyone needed a hug. He was the guardian of my heart, even when he didn't need to be.
Good Times, Bad Times
Some time back, I was going through a rough patch. Some days were so bad, I'd end up on my bathroom floor, crying. Buckles knew just what to do — he'd come over, put his head on my lap, and just lay there and let me cry it out. He'd look at me patiently, and say with his eyes, "I'm here if you want to talk." And talk I did. He was always present, ready to listen, never one to complain, not even when things got bad for him.
As he got older and his joints started to hurt, excursions became rare. He was mostly at home, and walks were confined to the nearby park. He would walk slowly to savour the moments, and to manage the pain. I'd nudge him along, sometimes impatiently, unwilling to believe he had aged. How he must have hurt.
When his digestive tract became a little more sensitive and he'd throw food up, he would quietly compose himself and retreat.
In our later years, the only daily time we had was late at night, and a brief moment in the morning. Nary a complaint, he acclimatised to that routine: when I came home, we'd have a treat, share a hug and go straight to bed. When I rushed out of bed, still exhausted from everything that was going on, he'd be rushing along with flustered me, tail wagging, as if to wag all my worries away.
During the last months of his life, I saw him once a week, more if we had doctor's visits. While I was starting the next chapter of my life, his never deviated from what he was here to do.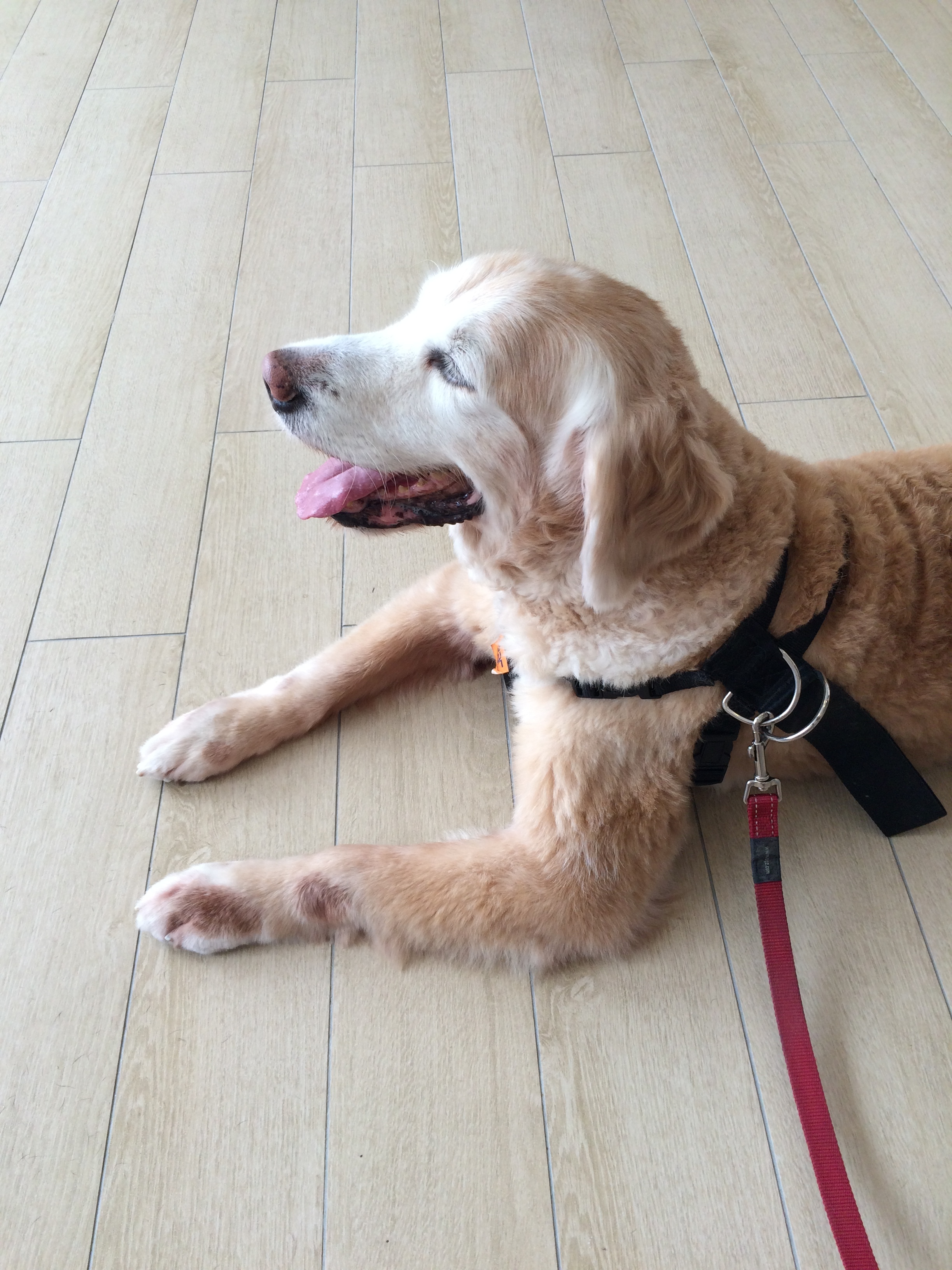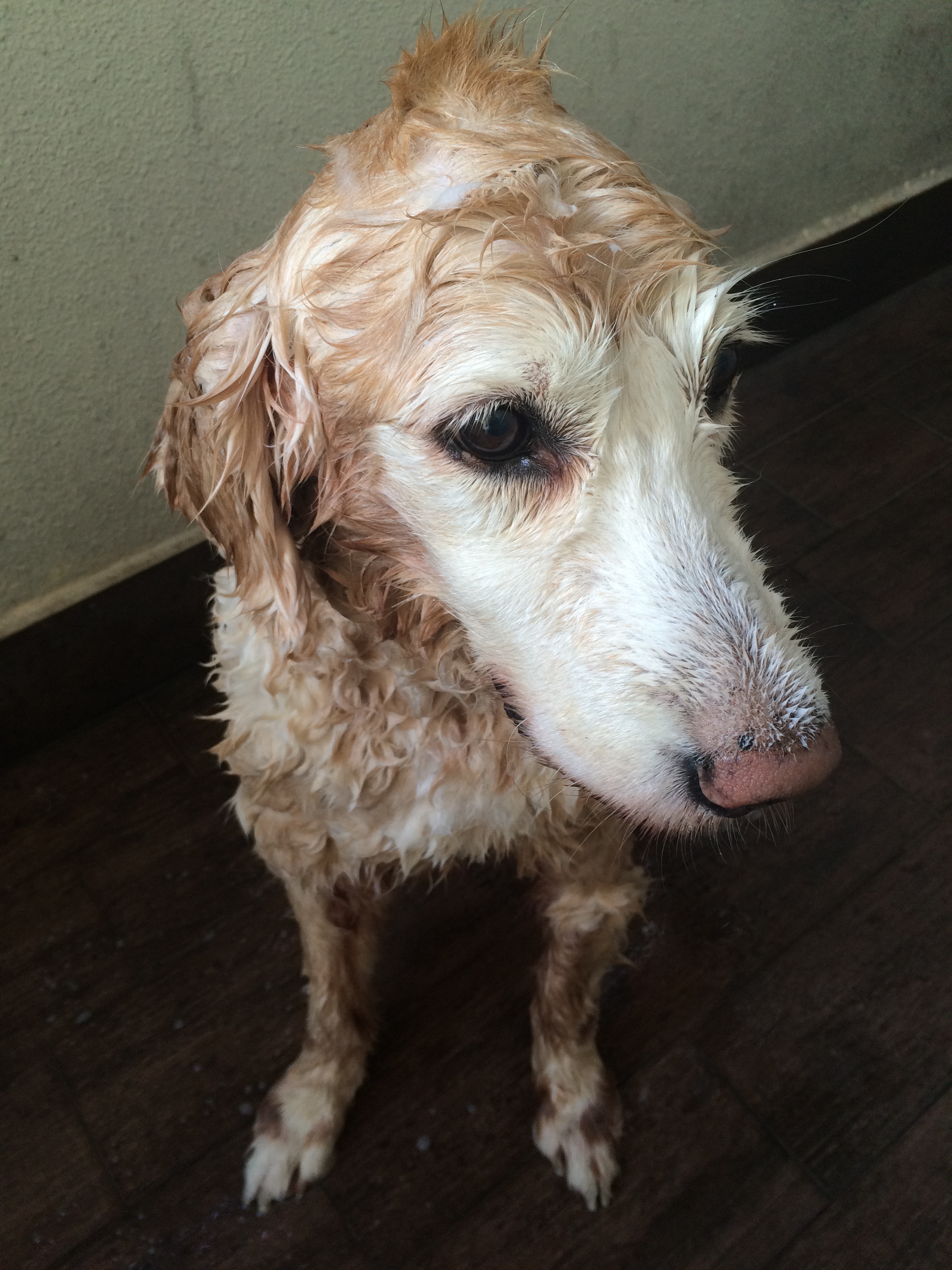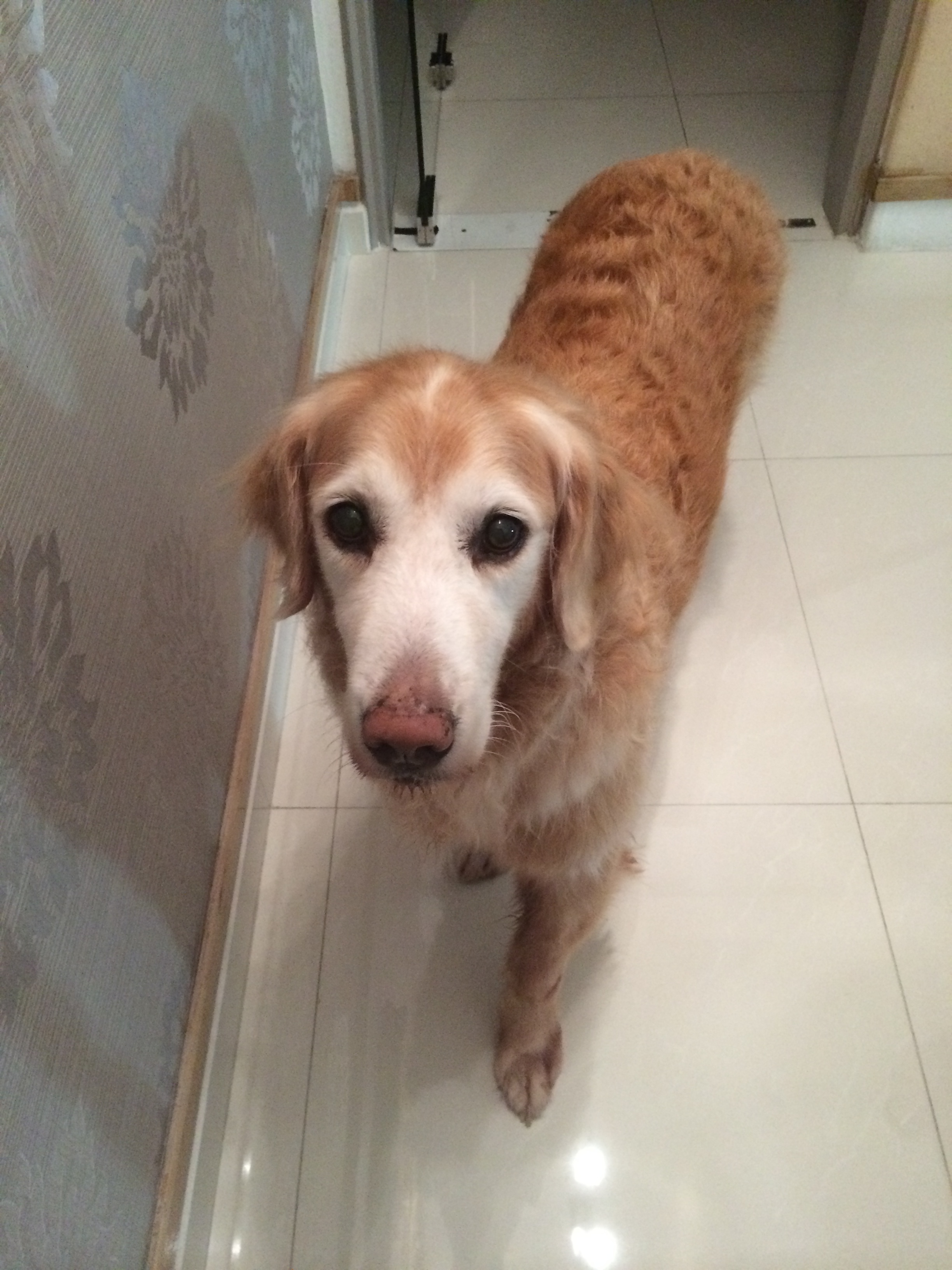 Heart Swells
Buckles knew little else — love was what he sought, and it was what he gave, unconditionally.
He did it through kisses, hugs (he allowed us to administer this every day), and by spending quality silence with us. On days that our hearts weighed heavier, our Little Empath would come along to ease the burdens. The broken never stayed broken for long, until now.
Even though he's passed from this physical world, he's still very much part of our lives. Every now and then we catch him pushing the expanses of our hearts — we've become more patient for he taught us that being less will not get you to your destination faster; he's proven that love really is all we need; and shown us that it is possible to love another soul so much your heart will swell to make space. It is also true that your stomach will eventually end up in knots for an indefinite period of time.
Buckles took his final breath at among loved ones at home at around 7.50am on 18 July 2017. He was 3.5 months shy of 14 years, and was battling a cough that developed into a head cold. Thinking back on his life, we never really saved him, and he never quite saved us, at least not in the direct sense of the word. But we got the best version of our lives because of him, and for that I'm eternally grateful.